Bridgetown, Barbados Cruise terminal is the only cruise port in Barbados as the island is so small, making it easy to access and get around different points of the island quickly.
Officially opened in 1994, the cruise terminal has a fantastic range of duty-free shopping outlets and open-air bars and restaurants where visitors can buy authentic, locally produced souvenirs and sample Bajan cuisine.
Bridgetown and its Garrison are part of the UNESCO World Heritage List.
Address:
Bridgetown Bridgetown BB BB23026, Bridgetown, Barbados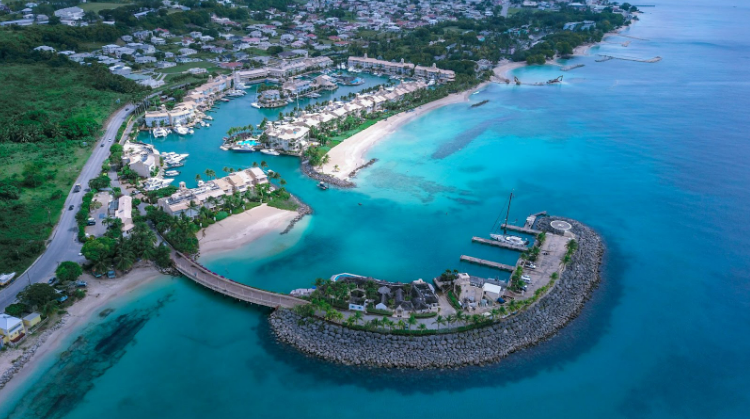 How to get to Barbados Cruise Port:
From Barbados airport-
Taxi - you can get a taxi that will cost you between $23-$28 (potentially more depending on the taxi service you use). It will take a minimum of 18 minutes depending on the traffic.
Bus - the bus is the most recommended option for you to take. You need to get the Line 27 bus - the fare is $2 and will take 32 minutes. Get on at the airport and off at the "Black Rock" bus stop.
Shuttle - you can get on an airport shuttle which will take a minimum of 18 minutes to get to the port. It will cost you $13.
From the city-
Taxi - It is a 5-minute journey by taxi from the city and will cost $6.
Shuttle service - Most of the luxury cruise lines that dock here offer a complimentary shuttle bus service but there is also a shuttle service that will cost only $1 (each way).
Walk - it is just a short 15-minute walk from the city centre to the port
Bridgetown, Barbados Cruise terminal parking:
Bridgetown cruise terminal does not have a car park. Parking can be found at the nearby Pelican Village Shopping Outlet. Pelican Village is a 5-minute walk from the cruise terminal.
Barbados Hotels near the Bridgetown Cruise Port:
As you are likely going to fly to the Barbados cruise terminal, you may want to go a day earlier to explore more of the island. There are plenty of hotel options close to the cruise terminal you can choose. Such as:
Radisson Aquatica Resort (1.9 miles away)

Melbourne Inn (1.9 miles away)

Hilton Barbados Resort (2 miles away)

Coconut Court Beach Hotel (2.1 miles away)

Sweetfield Manor Historic Inn (2.4 miles away)
Bridgetown Cruise Terminal Facilities:
If you are in need of last-minute essentials or want to grab a souvenir before getting on the ship, Barbados cruise terminal offers a small range of shopping and eating options and other amenities.
Waiting lounge- there is a seating area in the departure terminal
Toilets- there are restroom facilities within the port.
Shops- there are duty-free shops in the port as well as some souvenir shops and local craft stalls. They also have a post office where you can buy Barbadian postal stamps - known for their beautiful designs.
Bars/Restaurants- there is the Coconut Bar & Grill at the Bridgetown Harbour Cruise Pier. There are also many restaurants close to the cruise terminal that are also worth a try.
Disability access-the cruise port offers good accessibility for disabled passengers upon arrival. The exit has appropriate ramps and grab bars to ensure easy access. There are accessible toilets too. Accessible taxi hire is also available.