For the ultimate enriching cruise experience, most guests opt to take part in at least one or two excursions during their holiday. These can be booked through our partner – Venture Ashore.
Most cruise lines also offer a fantastic range of shore excursions suitable for different abilities, ages, and tastes. Full details of the cruise excursions they offer can be found by visiting your respective cruise line's website or by downloading their mobile apps.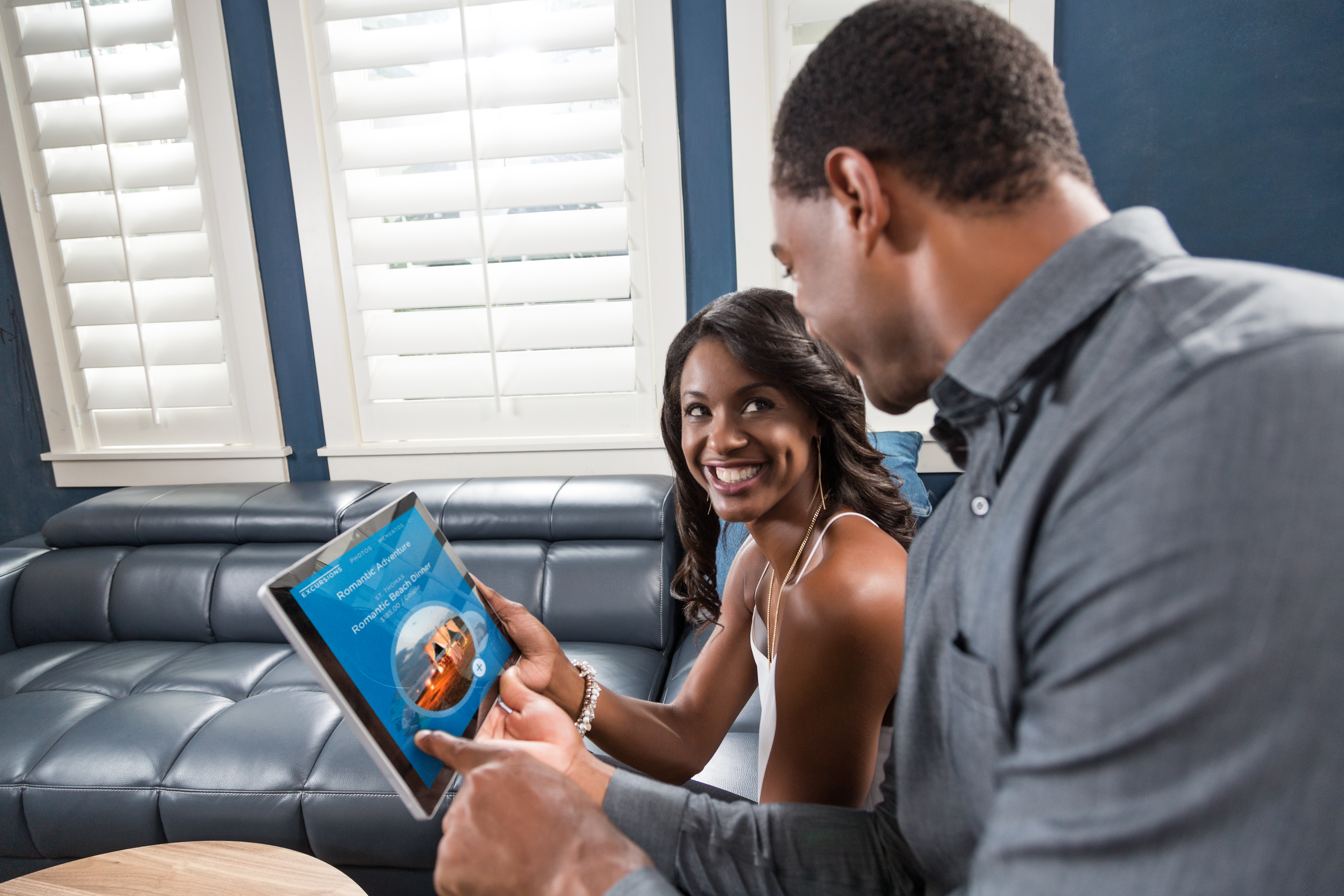 Azamara Cruises
Fans of Azamara will know all about their AzAmazing Evenings. This collection comprises some unforgettable experiences, such as acrobatic shows, mesmerising choir and orchestral performances, and incredibly special cultural shows, each designed to portray the traditions of the port you're in.
Book Azamara shore excursions here.
Celebrity Cruises
Among Celebrity Cruises' list of shore excursions, guests will find some fantastic adventures that have been curated by explorer Ben Fogle. These push you to get out of your comfort zone and jump into the wild, with excursions like yacht racing in Antigua, and rafting in Alaska.
Book Celebrity shore excursions here.
Costa Cruises
This family-friendly cruise line caters for all ages when it comes to excursions. Older guests can partake in a wine-tasting at a local vineyard, or go on a city food tour, whilst those with little ones can explore new towns and make memories playing on the beach.
Book Costa shore excursions here.
Cunard
This traditional, British cruise line offers excursions which aim to educate and enrich passengers. Take an American Presidents tour in Boston for example, or learn all about Sri Lankan cooking, or discover the best samples of Australian wine on a vineyard tour.
Book Cunard shore excursions here.
Disney Cruise Line
As a family-fun focussed cruise line, it should come as no surprise to learn that Disney Cruise Line offers some fantastic and exhilarating experiences, perfect for making lifelong memories with your loved ones. From 4x4 adventures and aquarium visits to sight-seeing and cycling tours, there is plenty to choose from.
Book Disney shore excursions here.
Fred. Olsen
Being a favourite cruise line among slightly older guests, Fred. Olsen has curated a menu of excursions catering for varying abilities. Their latest initiative is the introduction of RIB boats to two of their ships. These can transport guests straight into the heart of the action to see things like glaciers, waterfalls, and wildlife up close.
Book Fred. Olsen shore excursions here.
MSC Cruises
MSC like to encourage guests to make the most of all the time they have in port. In support of this, they provide a range of excursions which help give a flavour of the destination. Expect things like a Flamenco show in Barcelona, paddle-boarding in the fjords of Norway, and a Chinese acrobatics show in Shanghai.
Book MSC shore excursions here.
Norwegian Cruise Line
With Norwegian Cruise Line, guests will find abundant choices of excursions in ports all over the world. Whether you're looking to enjoy nature while whale-watching in Alaska, uncover history in Mexico at the site of Mayan ruins, or snorkel in the Bahamas, NCL offers it all.
Book NCL shore excursions here.
P&O Cruises
Working closely with local experts, the P&O Cruises crew know just where to take their guests to show off the authentic nature of each destination. From enjoying some tapas after exploring Barcelona at night, to snorkelling with sea turtles in Barbados, extra special experiences are waiting for you all over the world.
Book P&O shore excursions here.
Princess Cruises
Seeking to provide enriching and unforgettable experiences, Princess Cruises has teamed up with the Discovery channel to bring you closer to each port. Go whale-watching in Alaska, see the snorkel in the Great Barrier Reef in Australia, or see stunning glaciers in Norway to name a few.
Book Princess shore excursions here.
Royal Caribbean
Taking care of all members of the family, Royal Caribbean aims to provide hours of fun and laughter with their cruise excursions. Push yourself with an exhilarating adventure on a 4x4 or mountain biking adventure, or watch marine life from a glass-bottomed boat in the Caribbean.
Book Royal Caribbean shore excursions here.
Marella Cruises
Offering cruise holidays that cater for both families and adults-only, Marella Cruises guests will find a great range of excursion options. See the Cabaret Tropicana show in Havana, discover all the highlights of Rome on a city tour, or see Madeira from an exciting trip on 4x4.
Book Marella shore excursions here.