Cruising is a brilliant way to travel, as it allows you to visit a variety of countries in a short period of time.
However, it is always a good idea to check with your doctor or qualified pharmacist before you travel to learn about the health requirements for the countries on your itinerary and to check whether you will need any vaccinations prior to travel such as Yellow Fever, Hepatitis, Diphtheria and Tetanus.
For Covid-19 specific vaccine and travel guidance please visit our Covid-19 Travel Information section.
For a list of destinations and vaccine requirements for your cruise, please see below.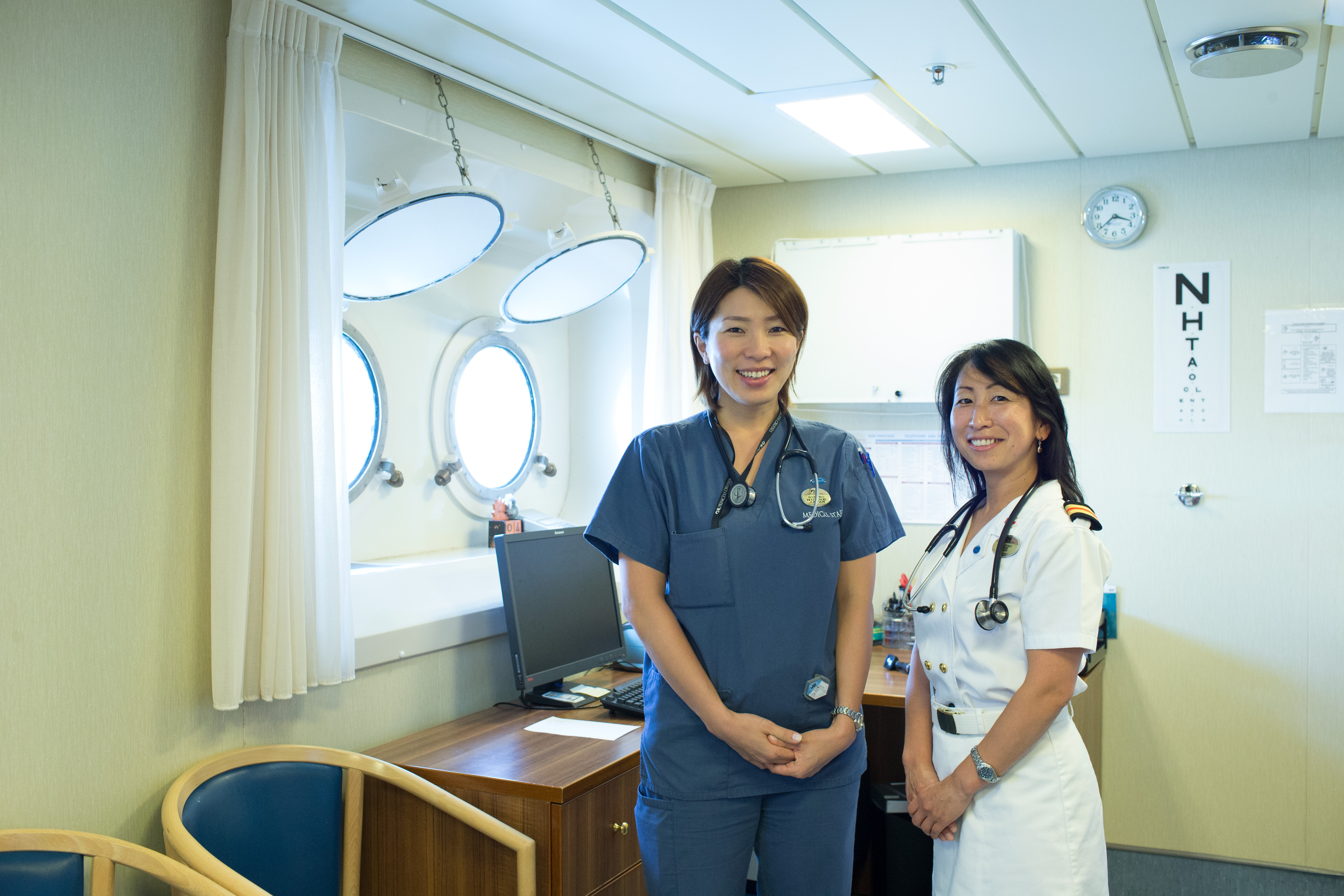 Recommended websites for cruise vaccine requirements:
World Health Organization
UK Foreign Office
Fit for Travel
NHS
For individual cruise lines' vaccination policies, including Covid-19 immunisation requirements, such as P&O, Princess, Marella and MSC Cruises, rather than the destination, please see their official websites.
Africa
There are a number of ports that have both mandatory and advisory measures.
Holiday vaccinations for Hepatitis A, Tetanus, and Yellow Fever certification are required if you have visited areas where Yellow Fever transmission is possible. Yellow Fever risk areas, as defined by the World Health Organisation, can be found below. Other recommended vaccinations include Hepatitis B, Diphtheria, Rabies, and Typhoid, though these vary depending on your destination.
The following ports have specific health requirements:
Algeria

Angola

Benin

Cameroon

Cape Verde

Comoros

Republic of the Congo

Côte d'Ivoire

The Democratic Republic of the Congo

Djibouti

Egypt

Equatorial Guinea

Eritrea

Gabon

The Gambia

Ghana

Kenya

Liberia

Libya

Madagascar

Mauritania

Mauritius

Mayotte

Morocco

Mozambique

Namibia

Nigeria

Reunion

Saint Helena

Sao Tome and Principe

Senegal

Seychelles

Sierra Leone

South Africa

Sudan

Tanzania

Togo

Tunisia
Asia
Asia is another destination with a number of ports that require specific vaccinations and health requirements.
Hepatitis A, Tetanus, and Yellow Fever vaccinations are required for visitors from countries where the disease is spread. You can find out which countries are designated risk areas below, which will give you an idea of the conditions required to enter the country. Other injections may be required, such as Hepatitis B, Rabies, Diphtheria, and Typhoid, depending on where you are cruising.

Ports, where vaccinations and health requirements may be required, include:
Bangladesh

Brunei

Cambodia

China

Timor-Leste

Hong Kong

India

Indonesia

Japan

Macao

Malaysia

Maldives

Mongolia

Myanmar

Philippines

South Korea

Singapore

Sri Lanka

Taiwan

Thailand

Vietnam
Australasia
Within Australasia, you have Australia, New Zealand and the Pacific Islands.
Hepatitis A and Tetanus are the major vaccinations to consider, and people who have travelled to certain high-risk areas for contamination must also obtain a Yellow Fever certification. In addition, Hepatitis B, Diphtheria, Rabies, and Typhoid immunisations are recommended.
We highly recommend that you check the health requirements for the following ports in Australasia:
American Samoa

Australia

Christmas Island

Cook Islands

Federated State of Micronesia

Fiji

French Polynesia

Guam

Kiribati

Marshall Islands

Nauru

New Caledonia

New Zealand

Niue

Northern Mariana Islands

Palau

Papua New Guinea

Pitcairn

Samoa

Solomon Islands

Tokelau

Tonga

Tuvalu

Vanuatu
Caribbean
By far one of the most popular areas to cruise in, with many ports to explore. Hepatitis B and Tetanus are the two main vaccines for Caribbean cruises, while neither is essential. Depending on whether you have travelled to dangerous areas, you can also be required to hold a Yellow Fever certificate at specific ports.
Many locations in the Caribbean have specific health criteria or vaccines to assure your safety and well-being while you're there. These consist of:
Anguilla

Antigua & Barbuda

Aruba

Bahamas

Barbados

Bonaire

British Virgin Islands

Cayman Islands

Cuba

Curacao

Dominica

Dominican Republic

Grenada

Guadeloupe

Haiti

Jamaica

Martinique

Montserrat

Puerto Rico

Saba

St Barthelemy

St Kitts & Nevis

St Lucia

St Martin

St Vincent and the Grenadines

Saint Eustatius

Saint Maarten

Trinidad and Tobago

Turks and Caicos

US Virgin Islands

North America and Central America
North and Central America don't have quite as many health requirements as some other areas in the world. Hepatitis A and Tetanus are the most common injections. In some places, you may also be required to carry Yellow Fever certification, especially if you have visited high-risk countries.
Injections for Hepatitis B, Diphtheria, Rabies, and Typhoid are also options. We recommend that you consult your doctor before visiting the following ports:
Belize

Costa Rica

El Salvador

Guatemala

Honduras

Nicaragua

Panama

Bermuda

Canada

Greenland

Mexico

Saint Pierre and Miquelon

USA
Europe
Europe continues to be one of the most popular areas to explore whilst on a cruise holiday. There aren't many vaccinations that are absolutely necessary before travelling to Europe and Russia, but we would recommend that you speak with your doctor just in case. Tetanus, tick-borne encephalitis, Hepatitis A, Hepatitis B, diphtheria, and rabies are some of the immunisations which may be required.

There are several European countries, some of which require more health and travel precautions than others.
Albania

Belgium

Bosnia Herzegovina

Bulgaria

Croatia

Cyprus

Denmark

Estonia

Faroe Islands

Finland

France

Georgia

Germany

Gibraltar

Greece

Iceland

Ireland

Italy

Latvia

Lithuania

Malta

Monaco

Montenegro

Netherlands

Norway

Poland

Portugal

Romania

Russian Federation

Slovenia

Spain

Sweden

Turkey

Ukraine

United Kingdom
Middle East
The Middle East is certainly increasing in popularity with cruise guests. We strongly advise that you check the health restrictions including immunisations for entering its ports. Tetanus and Yellow Fever certificates are essential needs. Whether they apply to you depends on other locations you have been and whether they are regarded as danger zones. These regions, which are classified as Yellow Fever risk areas, are seen below.
It's usually important to discuss your trip plans with your doctor before booking a cruise that stops at ports in the Middle East to find out what health requirements are necessary for destinations like the following:
Bahrain

Iran

Jordan

Oman

Qatar

United Arab Emirates
South America and Antarctica
There are some amazing places to cruise in South America and Antarctica! Tetanus and Yellow Fever certification are required for sailings to Antarctica and South America, though this varies depending on the risk areas visited, including those highlighted below.
Hepatitis A, B, Diphtheria, Rabies, and Typhoid are among the other advisory requirements. To ensure that your trip is as enjoyable as possible, the following ports have specific health requirements that you must follow:
Antarctica

Argentina

Brazil

Chile

Colombia

Ecuador

Falkland Islands

French Guiana

Guyana

Peru

Uruguay

Venezuela